Happy, Healthy FitKidz
FitKidz is a fun and engaging fitness program designed for 7-13 year olds. Delivered by our passionate and qualified Fitness Professionals, FitKidz introduces fitness in a fun, friendly and non-competitive small group training environment.
Your child/children will get to enjoy our award winning facilities including Aquafit's custom built outdoor area whilst improving their fitness, learning new drills and skills as well as meeting new friends. Suitable for all fitness levels.
Use you Active Kids Voucher here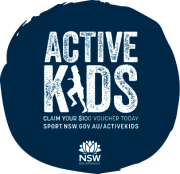 We're registered as an 'Active Kids' provider
Your $100 'Active Kids' voucher can be used towards FitKidz this term
Timetable
Sessions run Tuesday and Wednesday afternoons from 4 - 5pm for 10 weeks.
NEW DATES COMING FOR 2022
Dates are subject to change at the discretion of Aquafit management if necessary.
Cost
One child
$120/ term
Each additional child
$100/ term
Renewal from previous term
$100/ term
I'm keen! Tell me more about this program