Our Commitment to Health & Safety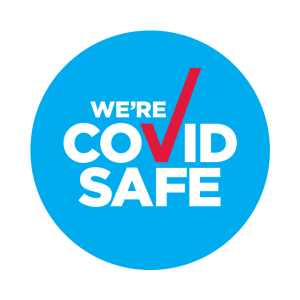 Aquafit is a registered COVID Safe Venue.
As part of this process we are continually updating our COVID Safe plan to reflect the latest advice from NSW Health. The following conditions help ensure the safety of our staff and members and minimize the risk of transmission.
For every visit to Aquafit you are required to:
Each Member must swipe their card on arrival
Separate gym entry and exit points to avoid unnecessary congestion
Disposable face masks will also be made available on request
Compulsory Temperature checks for all staff & patrons entering the gym
Refusal of entry for any person who has visited a known hotspot as listed on the NSW Health website
Patrons are required to remain seated while socialising and refrain from mingling with other groups
For your safety and that of our team, all staff have completed COVID-19 approved training and COVID Marshalls will be on hand to ensure a safe experience for all. Automatic hand sanitiser stations are available throughout the Centre. We have increased cleaning cycles of high traffic areas with the use of hospital grade disinfectants.
We need your support…
If you are feeling unwell or displaying symptoms of respiratory illness (cough, sore/scratchy throat, shortness of breath) or unexplained fever you are not to enter the Centre and are encouraged to get tested for COVID-19.
You can help protect our community when visiting by:
Always practice good personal hygiene including regular hand washing/ sanitisation and correct cough/sneeze etiquette.
Maintain social distancing of 1.5 metres.
Using contactless payment wherever possible
Frequently asked questions
It is not necessary for Members to wear a mask while at Aquafit. However you will notice that our staff are wearing masks where social distancing can't be maintained.
These are some of the steps we've taken to protect you on you visit
Increased the number of hand sanitising stations throughout the centre
Increased the number of WIPE stations for you to wipe down equipment before and after use.
Use of Medical grade disinfectant to use on all high touch surfaces
Sanitizing equipment in studios between classes
Other measures implemented include:
No physical interaction
No sharing of equipment
Sanitising wipes at studio entry for members to wipe equipment before and after use
Maximum class times of 45 minutes
A minimum of 15 minutes between classes for cleaning and sanitation
Yes, you will need to book in for all classes. This can be done by downloading the Aquafit App. Bookings will be open 22 hours in advance. You will be able to book in for a maximum of 1 class per day, to provide opportunity and consideration for all members.
You will be asked to sanitise your hands and agree to new entry conditions (displayed in the foyer) before entering the Reception area. You then need to proceed to our automatic temperature scanner before scanning in through the entry gates. Directional signage is in place, to ensure compliance with strict social distancing requirements.
Bring a full sized towel
Bring your own water bottle (as bubblers are unavailable)
Don't attend if you are unwell, have a cough/itchy throat or are displaying flu like symptoms
Adhere by all directional signage within the centre and abide by all social distancing measures in place
Thoroughly wipe down all equipment before and after your workout with the sanitising wipes provided
Once your workout is completed, we ask that you leave immediately
A limited number of lockers and showers are available . Showers are required to be closed for disinfecting at certain hours of the day. Please check to confirm availability.
No, steam rooms are unavailable until further notice
Some lockers (due to social distancing requirements)
Steam rooms
This will be reviewed as further relaxation of restriction occur.
Class numbers are capped at:
38 – Studio 1
18 – Studio 2
26 – Program Pool Aqua Classes
Aquafit may need to change the above capacities as the pandemic continues, and you may not be given notice if changes are immediate – this is for the safety of our team and members alike.
Markings on the floors indicate individual workspaces. We ask you to queue on floor markers and remain 1.5m from others while waiting to enter your class.